Did you know that your smartphone had hidden menus?
21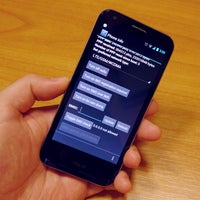 Hidden menus and codes on cell phones are anything but new. Back in the days, even the old-school brick phones had these, allowing people who knew about them to access service options and software information. Today, a "secret" menu exists on most (if not all) popular smartphones, and to get to it, you just need to input the right code.
What code, you ask? Well, you've probably heard of *#06# which you type in your dialer, as if you were about to "call" it. When this particular code is entered, and it should work on any cell phone, the device's identity number (IMEI) is displayed. A smartphone's hidden menu can be accessed with a code that looks pretty similar to this one.
Hidden menus and codes on Android phones may differ, depending on the device's make and model. This one, however, should work on most – *#*#4636#*#* (or *#*#INFO#*#*). It takes the user to a testing menu where network information is displayed, along with details on battery status and app activity. Be warned: don't change anything and don't press any buttons in this menu unless you know what they do! On a side note, this particular menu was used to
"enable" 4G LTE in Canada on the Nexus 4
.
And if you own a Nokia Lumia smartphone, try dialing ##634#. This will take you to an on-device diagnostics tool where the phone's hardware can be tested from. It will also let you see your phone's battery consumption in real time.