Did you know that the Nexus 6 isn't Google's first smartphone to carry a premium price tag?
26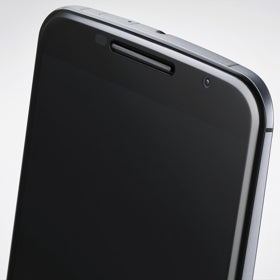 Although some may call it a phablet, the brand new
Nexus 6
is, technically, a smartphone. Manufactured by Motorola, this is Google's sixth-generation Nexus handset, and,
at $649 unlocked
, it's the most expensive Google smartphone ever.
The $649 price tag has taken us all by surprise. But that's not because the Nexus 6 doesn't offer enough features to justify the price. It's because we got used to the idea that unlocked Nexus handsets are considerably cheaper than regular flagships. However, we shouldn't forget that the Nexus 6 is not the first Google smartphone to be sold at a premium price.
Before the LG-made Nexus 5 and Nexus 4 (which were affordable), we had the
Galaxy Nexus
, the
Nexus S
, and the
Nexus One
. Manufactured by HTC and released in early 2010, the Nexus One was prices at $529 off-contract. The next two Nexuses (made by Samsung) were also sold for over $500 unlocked. So, while we'd have
wished for the Nexus 6 to carry a more attractive price
, we should look at things from this perspective: this is a premium device, so a premium price isn't unjustified. That, however, can't stop us from analyzing
who's to blame for the higher-than-expected price of the new Nexus
.
Google will start taking pre-orders for the Nexus 6 towards the end of October, and should properly launch the handset in the first half of November. Besides being sold unlocked, the Nexus 6 will also be available via all major US carriers.