Did you know that "silent" text messages can be used to track your whereabouts?
10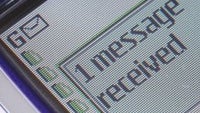 Smartphone ownership is on the rise globally, and in the U.S., in particular,
65% of households have at least one
. Yay? Well, not according to everyone. With their GPS radios and constant data connection, smartphones are technically capable of tracking our location and monitoring our activity, which is enough to raise privacy concerns among users. Few people know, however, that phones can be tracked using little more than a text message.
A Short Message Type 0, also known as a silent SMS, is used for the purpose, and these have been around for years. The handset that it is sent to
"must acknowledge receipt of the short message but may discard its contents"
, as is stated in the GSM technical specification. In other words, the sender knows that their message has been received, but the recipient may get no indication of this – the phone doesn't beep or vibrate, and the message doesn't appear in the SMS inbox.
Silent text messages can be used to secretly check whether a user's phone is turned on or not. Seriously, there are apps that allow you to send silent texts, and you can get them for Android from the Play store. Wireless carriers and authorities, however, may use a stealth SMS to track the approximate location of a phone with the help of data received by the cellular tower. German criminal investigation offices, for example, sent over 440 000 stealth texts over the course of 2010, and their use has probably increased since then.
So whether you like it or not, if you have an active cell phone in your pocket, tracking your whereabouts isn't that hard even if you switch your GPS and data off. There's probably no reason to panic, of course, since the police is likely not interested in where you'll have dinner in the evening. Unless you are planning on not paying for it, that is.