Did you know that Samsung has been making phones with optical zoom cameras since 2004?
12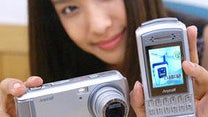 At CES 2015, Asus made headlines with the announcement of its two latest phones – the
Asus ZenFone 2
and the
Asus ZenFone Zoom
. What's special about the latter is that its 13MP main camera features 3x optical zoom. In other words, you can get up to 3 times "closer" to your subject without doing so degrading the image's quality (much). Pretty cool, right?
Alas, optical zoom is something we very rarely see on a phone's specs sheet. It's just too big of a trade-off as its inclusion requires the use of big, bulky optics. Nevertheless, there's a company who has been making phones with optical zoom cameras since 2004. That's Samsung.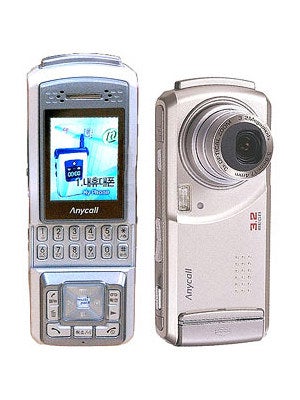 The Samsung SPH-S2300
Before we dwell any further, we must note that Samsung wasn't the first to launch a phone with a camera offering optical zoom. Sharp launched the V602SH flip phone, with its 2x zoom lens, in June of 2004. But Samsung's offering, the SPH-S2300, came only a month later. As a matter of fact, the camera on Samsung's phone was far superior as it had a higher resolution of 3.2 megapixels and could zoom at up to 3x. Also, the snapper had auto-focus, an adjustable xenon flash, some manual controls, and could go up to sensitivities of ISO 400.
Now, if you're wondering why you've never heard about the Samsung SPH-S2300, that's because it launched solely on the Korean market. So did its successor, the Samsung SPH-V7800, which packed a 5.2MP camera and an identical 3x optical zoom lens. Also, it was less bulky and much easier to use as a phone, whereas the S2300's shape and button arrangement made it frustrating for one to use its phone capabilities.
Unsurprisingly, Samsung did not stop there and launched several more zoom-capable cameraphones over the following years. The Samsung SCH-V770 came out in 2005 and had a 7MP camera with 3x optical zoom. The Samsung SCH-B600, which was released in 2006, had an even more generous 10MP camera sensor with the same 3x optical zoom capabilities. Then the Samsung SCH-W880, also known as the AMOLED 12M, reached the 12MP milestone in 2009. It stood out with its 3x optical zoom lens, dedicated camera shutter button and controls, and a fair amount of manual settings.
So all in all, cameraphones with optical zoom may seem like a fairly recent contraption, but they're actually nothing new. Samsung has been making them for over a decade, and they keep on getting better and better. Have you ever owned one, or would you if given the chance? Let us know in the comments!