Did you know: in 2012, the FBI shut down an app store that sold $17 million's worth of pirated Android apps
23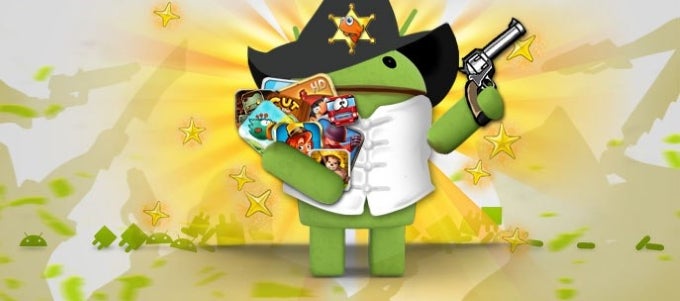 As much as Google loves to tout the Play Store as a haven for developers, rampant piracy is the elephant in Android's app store and its hosts aren't so keen on addressing the mammal with a trunk and eye patch. Then again, there's not much Google can do – the means for cracking .APK files are deeply rooted in the operating system's open nature. App developers cannot possibly profit from piracy – apart from gaining exposure at a very troublesome price. But, just like in the fairy tales of old, pirates can make a fortune selling stolen goods – if the authorities don't get in the way, that is!
Unlike Jack Sparrow and his comrades, 22-year old Android app pirate Aaron Buckley and his 29-year sidekick Gary Sharp, weren't so lucky. Neither of them gets to go away with piles of gold or a captive princess's adoration. Rather, they will be sentenced on August 1after admitting their involvement scheme to sell over 4 million illegal copies of copyrighted Android applications, worth well over $17 million.
In addition to the $17 million fortune the two thought they were destined for, Sharp planned to make a cool $1.7 million for himself and two other cyber bandits by selling over one million Android apps through a different marketplace, the SnappzMarket. Unimpressed by their looting skills, the FBI took this website down as well.
Moral of the story? Being a pirate is no longer cool, kids. Get a honest job and support your favorite app developers' hard work by buying their products!
Also read: