Did someone say "Tomb Raider 2" for iOS? Well, here it is!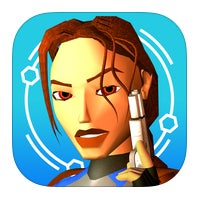 It was only 3 days ago, when we mentioned Tomb Raider 1 for iOS in our
discounted must-have games
thread, and it seemed like some of you guys are interested in seeing more of Lara's original adventures ported to mobile in the future. Well, look at that – hours ago, Sqare Enix published Tomb Raider II on the app store and it's up for grabs for $1.99.
Some of you may be unfamiliar with the original titles, others may be in for some nostalgia shots – either way, the game is a must for lovers of action-and-exploration titles with a certain degree of challenge to them. Yes siree, Tomb Raider II hails straight from the 90's – the era of gaming, where health wasn't self-regenerating and the camera did not constantly point you in the direction you need to go – if you wanted to find your way to progress in a level, you actually had to look for it. And there's a lot of looking to be done in the classic Tomb Raiders, as the titles are more Indiana Jones-inspired and less modern-action-game-wannabes.
Either way, we'd recommend playing with an MFi controller, as touch is bound to cause some rage on more than one occasion. And if you're not sure about shelling out $2 on this title, the first game is still discounted and available for $0.99 – we'll link it below as well.
Sorry, Android gamers, but there doesn't seem to be a hint that these games will be dropping in the Play Store any time soon. But who knows?
Download: