Did Microsoft China slip and mention a phone called the Lumia X (Surface Phone)?
16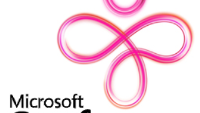 Did Microsoft China accidentally reveal that a phone called the Lumia X is on the way? Is this the long-rumored Surface Phone? It all started with a video that the Chinese unit of Microsoft produced to explain Continuum. That is the feature offered with the
Microsoft Lumia 950
and
Microsoft Lumia 950 XL
that allows you to hook up one of those two handsets to a monitor, QWERTY keyboard and a mouse via the Display Dock. In essence, you are turning the Lumia 950/Lumia 950 XL into a desktop PC.
While the video doesn't mention the Lumia X, a description of the video does. The description says that Continuum is supported by the Microsoft Lumia 950/XL,
Lumia Phone X
(italics are ours) and Acer Jade Primo.
While Microsoft later edited the description to remove the reference to the Lumia X (which is the first sign that it is a legitimate phone), we have the unedited version of the description in the slideshow. The Lumia X could be an innocent title of a yet to be numbered Lumia phone, or it could be a reference to the Surface Phone.
If the
Lumia 650 is the only Lumia handset unveiled this year as rumored
, it makes the listing of the Lumia X that much more interesting, raising the odds that it could have something to do with a Surface Phone. Even though the video itself doesn't mention the Lumia X, we've included it below because of its inclusion in the whole story.