Developers will get to respond to user reviews in Windows Phone 8.1?
3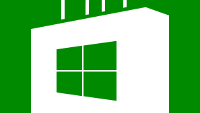 Developers will have a chance to respond to user comments in Windows Phone 8.1, if a leak from the updated version of Windows Phone 8 is legit. Of course, the reply will be listed in the Windows Phone Store for all of the world to see. This gives Code Jockeys a chance to defend their game or app from criticism, whether warranted or not. How do we know that this feature is coming to Windows Phone 8.1? Just follow the bouncing ball.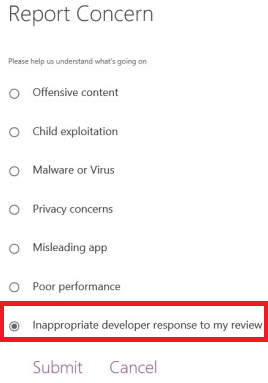 Microsoft hints that developers will be able to respond to criticism about a game or app, in the Windows Phone Store
When you complain about a particular Windows Phone Store app to Microsoft in Windows Phone 8.1, you're taken immediately to Internet Explorer. From there, you can tell Microsoft that the app you're complaining about has "
offensive content
" or "
poor performance
" and you want the guys in Redmond to look into it. You can also tell Microsoft that the developer's "
inappropriate response
" to your review about his app is something that Microsoft needs to investigate.
It is the latter that gives away the new feature. You see, currently developers do not have the opportunity to respond to criticism, or even praise, from someone who reviewed an app. So that little leak would seem to indicate that Microsoft will be allowing developers to respond to comments in the Windows Phone Store. Google added something quite similar last year to the Google Play Store,
allowing developers to respond to a customer review of an app
.
Hey, it is only fair that if app users can criticize a game or an app, the developer behind it should have a chance to comment, right?
source:
WindowsPhoneDaily
via
WPCentral