Developer offered bribe for fake comments on the Smart App Challenge, Samsung denies involvement
45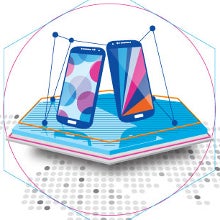 An app developer, Delyan Kratunov, has apparently been offered half a grand to put in some good "organic" comments on the
Samsung Smart App Challenge
at Stack Overflow, a coding community.
The request has been sent by a Samsung ad agency subcontractor, which asked the developer to log in a few "organic and casual" comments there, like "
Anyone know anything about SSAC?
" and "
Need some feedback on the app I am about to enter for the Samsung Smart App Challenge
."
After the developer went public with the offer, it was quickly retracted upon with a follow-up email:
Hello Recipients,

My name is James Yoo, Director of Operations for Fllu. There has been contact that was made from our company regarding promotional opportunities, specifically to be made via public community channels - namely Stackexchange/Stackoverflow. Please note that our request to promote via these public channels is a breach against their Terms of Service and could result in your account being terminated. We do not condone such actions that contradict the respective forum policies and would like to redact any correspondences made.

We apologize for any inconvenience this may have caused.

If you have any questions, please feel free to contact us.

Thank you and best regards.
Later on James Yoo commented that Fllu, where he is Operations Manager, is not in fact authorized by Samsung to do those requests, and that the part of the offer where it related approval from an ad agency doing work for Samsung, was misleading.
Samsung also chimed in with a scathing statement, saying that it had no idea its name is being used to popularize the App Challenge against cash on forum threads, and that's definitely not what they authorized the original ad agency to do in the first place.