Developer gets Continuum up and running on the Nokia Lumia 830
14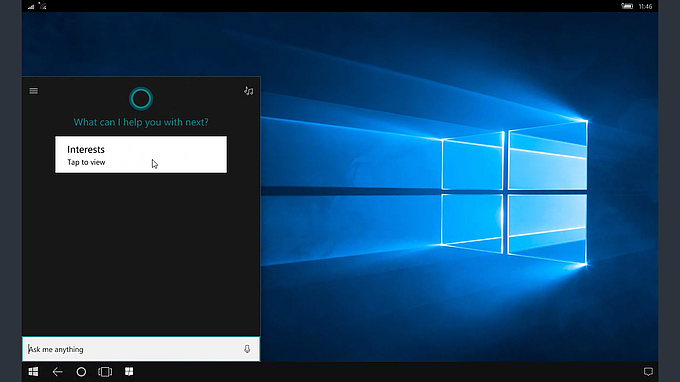 A French developer going by the name of Gustave M claims to have gotten Continuum up and running on the
Nokia Lumia 830
.
When Microsoft unveiled Windows 10 Mobile, one of the highlight features of the new OS was Continuum, a cool trick that allows Windows 10 smartphones to switch to a PC-like interface when hooked up to an external display. Unfortunately for many Lumia smartphone owners, Continuum is only available on a number of supported phones, all of which come with Windows 10 Mobile out of the box.
Older Lumia handsets such as the Lumia 830 and the Lumia 930 don't officially support Continuum. However, it seems that, with some careful tinkering, the feature can be ported to the Lumia 830. Here are a few screenshots that @gus33000 shared on Twitter to demonstrate the hack:
If you're rocking the Lumia 830, don't get your hopes up: Gustave says that this is a complicated hack that requires more than just a simple .reg file to be installed. Furthermore, the dev experienced a couple of crashes in the first hours of usage, which suggests that the hack might not be stable enough in its current version. For the moment, the developer says that he's unwilling to publish his method as it is based on 'unleaked stuff'.
Interestingly, the developer has apologized to Microsoft on Twitter for the hate comments that his hack might have stirred.
What do you guys think, is this hack proof that Microsoft is intentionally limiting the availability of Continuum to its flagship phones in an attempt to drive sales for the Lumia 950 and the Lumia 950 XL?