Deutsche Telekom starts taking iPhone 5 pre-orders today, keeps mum about release date and name
10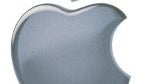 The iPhone 5 is definitely among the hottest, most rumored and most anticipated smartphones out there despite the fact that very little information about it has been made official – its design, display size, iOS version, even its very name have yet to be confirmed. Nevertheless,
German wireless carrier Deutsche Telekom has decided to start accepting pre-orders for the next iPhone today
in order to reduce any potential supply bottlenecks that may occur.
Be aware that this is not a rumor that we are dealing with as the news comes straight from Deutsche Telekom spokesman Alexander von Schmettow, who disclosed the information with Bloomberg. The carrier will provide coupons to those willing to reserve themselves a unit of the successor to the iPhone 4. However, its exact release date or market name are to be announced at a later time. Currently, a pre-order page on the carrier's website has not been made live yet.
Despite all the lack of any details whatsoever, something tells us that there will be more than a few candidates willing to reserve themselves an iPhone 5. Would you pre-order one as well if given the opportunity today? Feel free to drop a comment below and let us know.