Despite record number of smartphone activations, Verizon loses $1.93 billion in Q4
6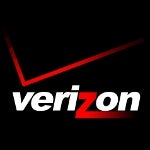 adding 2.1 million post-paid subscribers in the fourth quarter
, as previously announced, and activating a
record number
of smartphones, Verizon Communications reported a $1.93 billion loss for the period. That works out to a loss of $1.48 for the quarter vs. a loss of 71 cents a share in the year ago period. But most of that red ink was spilled as a result of one-time charges such as pension costs and
money spent to keep cell towers running in the wake of Hurricane Sandy
. Removing the one time charges results in a profit of 45 cents a share for Verizon, but that figure still failed to meet Wall Street expectations of 52 cents a share. Revenue rose 4.5% to $30 billion, topping forecasts of $29.8 billion.
Other figures cited by Verizon for the quarter include low retail post-paid churn of .95%. Verizon now has
92.5 million post-paid accounts
and a total of 98.2 million retail customers. The carrier's LTE signal blankets 273 million people in 476 markets. That places Verizon on top of the charts as the largest U.S. carrier and the carrier covering the most markets with LTE.
"We delivered a total return of 13.2 percent to shareholders in 2012, and we enter 2013 ready to accelerate the momentum we've achieved and create significant shareholder value in the years to come."-Lowell McAdam, Verizon CEO
It should be noted that the earnings numbers are for the entire company which includes Verizon's non-wireless operations such as cable television
source: Verizon via
BGR