Despite deal with AT&T, T-Mobile customers will not be getting the Apple iPhone for now
23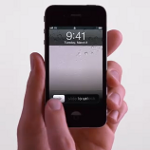 As we reported, AT&T is buying T-Mobile USA from Deutsche Telekom for $35 billion in cash and $14 billion in securities. But with all of the intricacies involved in the deal, T-Mobile customers have just one thing on their mind-does the deal mean that the Apple iPhone will be coming to T-Mobile?
On the T-Mobile web site is a list of Frequently Asked Questions relating to the deal and in response to a query about a possible T-Mobile iPhone, the carrier writes: "T-Mobile USA remains an independent company. The acquisition is expected to be completed in approximately 12 months. We do not offer the iPhone. We offer cutting edge devices like the Samsung Galaxy S 4G and coming soon our new Sidekick 4G."
So there you have it, T-Mobile customers. Nothing will really be changing over the next year and even after the acquisition is complete, T-Mobile devices are expected to continue to operate as they do now. And if you want an Apple iPhone, you still need to be an AT&T or Verizon customer for now.
source:
T-Mobile
via
Engadget