Despite Windows RT woes, NVIDIA pledges support
11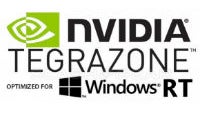 The last week or two have not been all that great for Microsoft's Surface RT, and really Windows RT tablets in general, but NVIDIA is sticking with the platform, despite manufacturers and users not really being too interested. We've already seen
Microsoft drop the price
on Surface RT tablets, and Microsoft's quarterly earnings showed that the
Surface RT lost $900 million
. But, NVIDIA has pledged to continue with support.
NVIDIA's Rene Haas, vice president of computing products, said about Windows RT:
Surface RT is the very beginning of a long process and it's the first shot in a changing landscape. Microsoft is moving the entire Windows platform to something really mobile.
Haas also added that NVIDIA's commitment to the platform "remains at a high level and hasn't changed."
But, there is still an unanswered question: why would anyone want a Windows RT tablet given the increasingly impressive and diverse options available with Windows 8 tablets and laptop hybrids? Windows RT feels like a product that was launched before the platform was ready, and having an RT tablet next to a full Windows 8 tablet only serves to highlight the limitations of the platform, rather than making it look like a good value.