Despite "weak" demand for new Apple iPhones, some models are now shipping late
71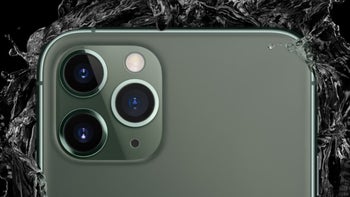 Pre-orders for the
Apple iPhone 11
,
iPhone 11 Pro
and
iPhone 11 Pro Max
kicked off today in the U.S. starting at 5 am PDT/8 am EDT.
According to Seeking Alpha,
at least one analyst says that demand for the new "Pro" models has been weak. Rosenblatt's Jun Zhang, after speaking with retailers, told clients that "there is no wait time today for the iPhone 11 Pro and Max." As a result, Zhang forecasts that initial sales of the higher-priced iPhone 11 Pro and iPhone 11 Pro Max could be as much as 20% to 30% lower than sales initially generated by last year's
iPhone XS
and
iPhone XS Max
.
Sales in the world's largest smartphone market could also be weaker than expected; the lack of 5G support for the new iPhones is apparently having a negative impact on demand in China. Online retailer JD.com says that pre-orders for the "more affordable" iPhone 11 model have totaled about 500,000 today which is 44% lower than the 900,000 in reservations it rang up last year for the
iPhone XR
.
Despite Zhang's comments, there are some models that are now scheduled to be delivered later than the original September 20th launch date. As of 3:45 pm EDT in the U.S., Verizon reports that new orders for the iPhone 11 Pro with 256GB of storage will now arrive on September 27th while the 512GB model is now scheduled to be delivered on October 9th. Certain iPhone 11 Pro Max models are now shipping later from Verizon with the 64GB model in Space Gray expected to arrive on September 27th. The Silver and Midnight Green versions of the 256GB variant will now be delivered on September 27th.
Over at AT&T, the 512GB iPhone 11 Pro in Silver will now arrive between October 7th and October 14th. At Sprint, the 256GB iPhone 11 Pro in Gold ships between October 4th and the 11th. Also delayed is the 64GB iPhone Pro Max in Midnight Green, which will also ship between October 4th and October 11th. The 512GB unit in Space Gray ships between September 27 and October 4th.
Traditionally, there have been mor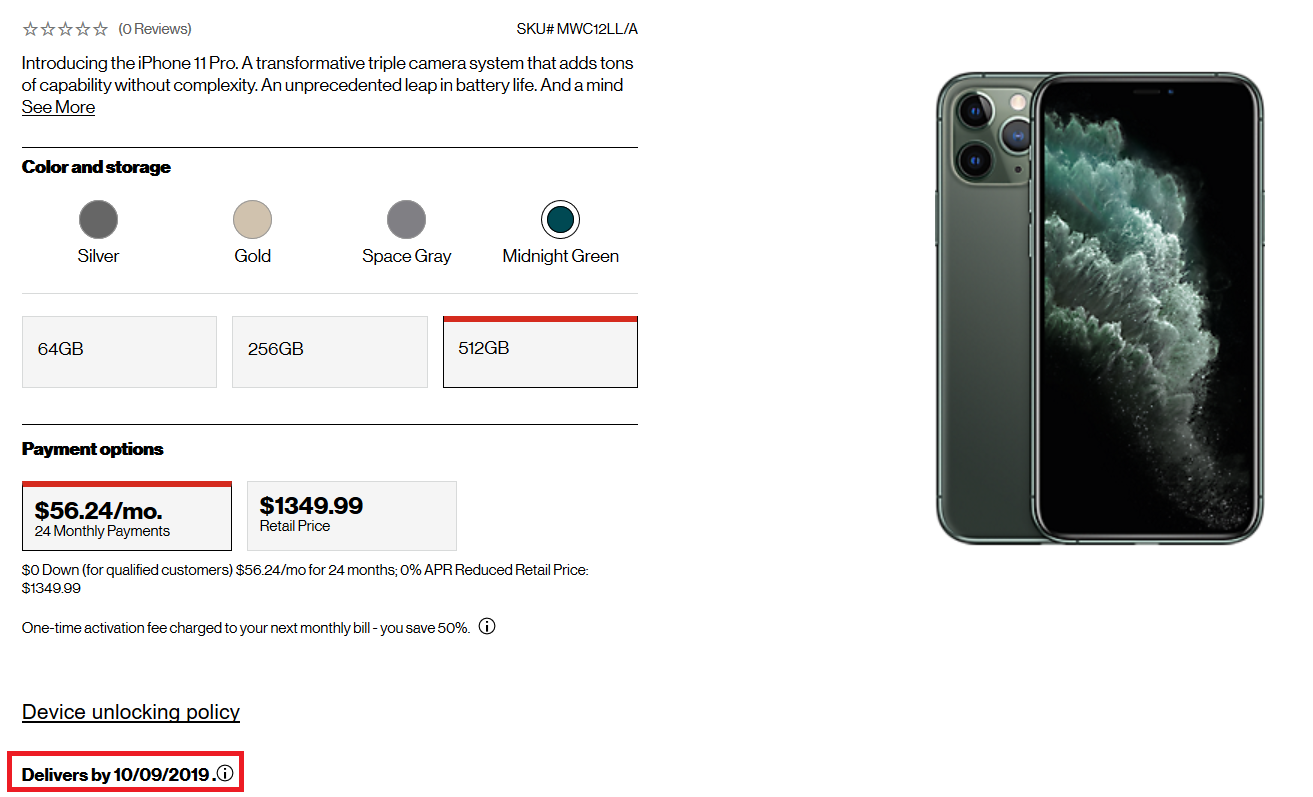 Certain Apple iPhone models will now arrive later than September 20th