Top Apple analyst says that the worst will be over soon for the iPhone
30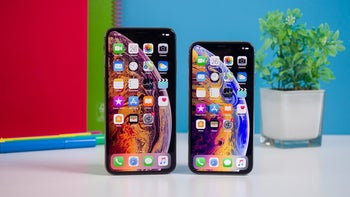 Ming Chi-Kuo is considered one of the top Apple analysts in the business. In the past, he has made amazing calls on specs and features of upcoming iPhone models several months in advance. Now toiling for TF International Securities, when Ming says something about the iPhone, ignore it at your own risk. For example,
according to MacRumors
, the analyst says that the current slowdown in demand for Apple's iOS flavored handsets will be "soon over."
Citing lower than expected demand for the 2018 iPhones in China and in developing markets, Ming cut his estimates of iPhone shipments for the first calendar quarter of 2019 from a range of 38–42 million units to 36–38 million units. But the analyst expects a rebound starting with the second quarter, which runs from April through June. For those three months, Ming sees Apple delivering 34 million-37 million handsets, higher than the 30 million-35 million expected by Wall Street.
If the analyst is on track as usual, Apple's 29% year-over-year decline in calendar Q1 shipments will be followed by a lower 14% year-over-year decline for Q2 shipments. And the second half of this year will show even more improvement with deliveries over the last six months of 2019 matching the same period from 2018. That is, barring any worsening of the U.S.-China trade war.
"Our report published on December 14, 2018, was the first to cut the estimation of 2019 iPhone shipments to 190mn units or less; the current market consensus on 2019 iPhone shipments (160–180mn units) is much lower than our estimation and we believe the share prices of Apple and most iPhone suppliers are generally priced in the negative.

We maintain our forecast of 188–192mn units for 2019 iPhone shipments. We believe the downside risks of share prices for the Apple and iPhone supply chain are limited in the near term given that 2Q19 iPhone shipments will likely be better than the market consensus."-Ming-Chi Kuo, analyst, TF International