Dell exec says iPad is too "shiny" for business, hard to support
12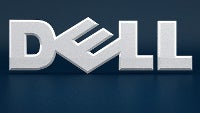 Apple might be selling tons of those iPads, while Android tablets are still only slowly growing, but this doesn't stop Dell Australia managing director Joe Kremer to say that the iPad is too "shiny" for corporate users that allegedly want more from their devices. The
facts beg to differ
, though.
To give you the full context, here's Kremer statement at a media briefing this Wednesday in Sydney:
People might be attracted to some of these shiny devices but technology departments can't afford to support them.
If you are giving a presentation and something fails on the software side it might take four days to get it up and running again. I don't think this race has been run yet.
And yes, that's coming from Dell, the very same company that released the Dell Streak 5 and 7, now nowhere to be seen. But if you need even more context, look no further than the upcoming Windows 8 launch. Dell is obviously putting all hopes into the upcoming Microsoft platform, but what the company can show right now is exactly that - hopes.
At the same time, Microsoft itself is readying a version of its Office for the iPad. Apple's tablet reached sales of around 12 million units just this last quarter.