Dell Venue Pro Hands-on
10

Want to get physical with your QWERTY? Not a fan of switching from portrait to landscape in the process? If this sounds like you, then there's just one suitable Windows Phone 7 handset out there at launch, the
Dell Venue Pro
.
"Slick" and "chunky", two words not often used together when describing the same thing, yet the Dell Venue Pro (previously
known as the Dell Lightning
) fuses both into a paradoxical package we're very excited about. When we handle Dell's creation, the chrome edges and sharp styling, coupled with the fine detailing on the back cover come together beautifully. It is bigger than the other phones with no physical QWERTY and that may put some users off, but with good attention paid to styling, we're sure a lot of people will simply love the body of the Dell Venue Pro.
Solid specs all round with a 4.1-inch Gorilla Glass display, 5MP Camera on the back and, we expect a 1GHz processor on board, the Dell Venue Pro certainly is leaving a sweet taste in our mouths. The highlight of this hardware sugar-fest? You guessed it, the portrait
QWERTY
.
Glide up the screen with the smooth slider mechanism and the Venue Pro fascia leaves a keyboard in its trail. As our thumbs curiously wander across the keyboard, we can feel our way around the individual raised letters with a degree of ease. They're well separated and semi-rubberized, leaving our first impressions of both keyboard and device glowing. The Dell Venue Pro will make an appearance stateside with T-Mobile and should be available in time for the Holiday season.
Dell Venue Pro Specifications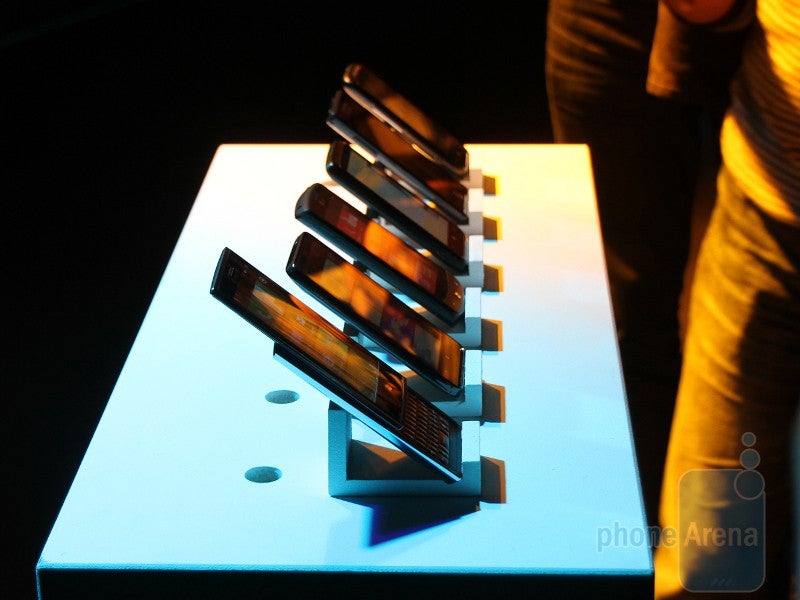 Dell Venue Pro next to other European Windows Phone 7 handsets