Dell Streak is modded into a full fledged SNES console
2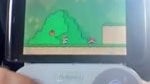 Needless to say that Sony Ericsson's venture in making an actual
PlayStation phone
is looking rather well – especially when it integrates a controller within its confines. However, current Dell Streak owners can mod their Android powered device to basically turn it into a full fledged Super Nintendo console that you can bring along to just about anywhere.
Thanks to its larger than normal display size, it easily makes it conducive to playing games for an extended amount of time. One handset owner managed to hack the Streak's PDMI port with a Teensy USB Microcontroller board so it'll accept an SNES controller. In other words, the Streak essentially believes that the SNES controller is like any other USB keyboard. And thanks to an SNES emulator, you can play all your favorite classic games directly on the Streak while still being good to your thumbs since you're using the traditional SNES controller.
Now if Sony Ericsson can somehow do the same for their PlayStation phone – like having the option to use their existing PS3 Dualshock controller as an alternative.
source:
StreakSmart
via
Gizmodo
Recommended Stories