Dell Streak after the Android 2.2 update
2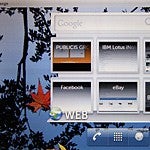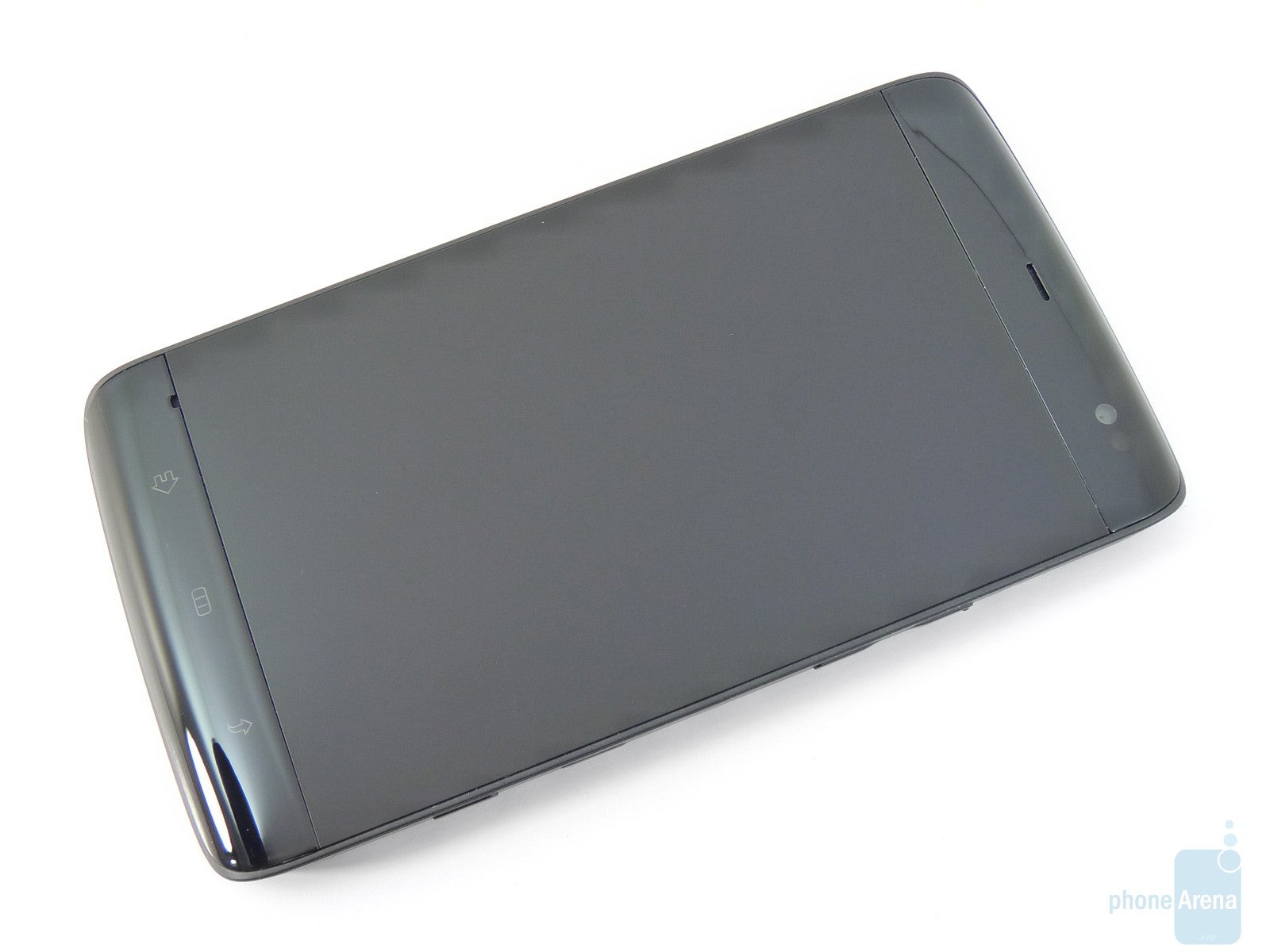 If you've been keeping up with our CES coverage, you will have seen the new
Dell Streak 7
and
Venue
with Dell Stage UI overlaying Android. Thankfully for owners of the original
Streak
, shortly before Christmas, their festive wishes were answered in the form of Android 2.2. This update came bundled with the inclusion of Dell's future UI,
Dell Stage
, changing more than just the Dell Streak's OS version and giving us a better idea of what to expect from future Dell devices. Accordingly, we thought we'd tell you guys out there what you can expect from Dell Stage, and also how a helping of Froyo has smoothed out the Dell Streak's performance.
To give you a back story, with similar hardware to most of the highest end Android phones available today, a 1GHz Snapdragon processor, 5MP camera with auto-focus, 2GB of onboard memory for apps and a 16 or 32 GB microSD card in the box depending on your package, the
Dell Streak
still received a lukewarm reception thanks to Android 1.6 plaguing its functionality and performance. With failed attempts to roll out Eclair to Streaks around the world, Dell decided to leapfrog that confectionary and jump straight to Froyo. Now, not only are annoying issues fixed (such as the phone being locked in landscape and Gmail being very buggy), but Dell Stage also gives the UI a bespoke look and feel.
Dell Stage UI
The Dell Streak has
7 home screens
as would be expected from Android devices. The main difference however is your means of swiping through them, unlike stock Android which requires each screen to be scrolled through in order to get to the next, on the Streak, you also have the option to slide your finger along the bottom of the screen to scroll from the far left homescreen to the far right.
Dell also provides a host of
custom widgets
optimized for this homescreen format. Each widget takes up an entire homescreen of which, as mentioned there are 7. The widgets include a home one which is perhaps the most useful, displaying the last nine applications opened, as well as a very handy weather indicator. The contacts, bookmark, social networking, music, email and gallery widgets all mean you can have a different Dell Stage widget on each page, in turn, entirely bypassing the standard Android experience if you so choose. You can also integrate Stage UI widgets amongst standard Android widgets, and we found this to offer the best combination in terms of functionality.
Dell Streak
With Froyo on-board, the Dell Streak's software builds upon the hardware we really liked in our initial review. The build-quality is solid and the device is very sleek and thin, with a great WVGA 5 inch screen with fantastic viewing angles.
The homescreens adopt Dell Stage which is in part functional, in part, fun and in part, neither. Nevertheless, it isn't imposed upon the user, allowing you to intersperse
Stage widgets
amongst Android widgets. The Dell Streak is also no longer restricted to landscape orientation which is a joy, as given the small size (for a tablet) not being much larger than an EVO 4G for example. It is pretty comfortable to hold in portrait orientation. Other aesthetic changes include more homescreen space for each icon, with a 4x4 grid on each screen rather than the 4x8 grid as on the Donut Streak. This makes everything look less cluttered which is great, though naturally means you can house less icons.
As far as
messaging
goes, this is one area the Dell Streak has really benefitted from Froyo. With a new SWYPE keyboard, the old
on-screen keyboard
with its virtual numeric keypad on the right is nowhere to be seen and the whole experience is much smoother. With the occasional glitch here and there, it is nevertheless a big improvement. Another area the update improves messaging is with Gmail support. All the bugs that riddled the Donut Streak such as not being able to view previous message threads are now fixed. After two weeks with Froyo, we haven't unearthed any major issues so far which is a good sign.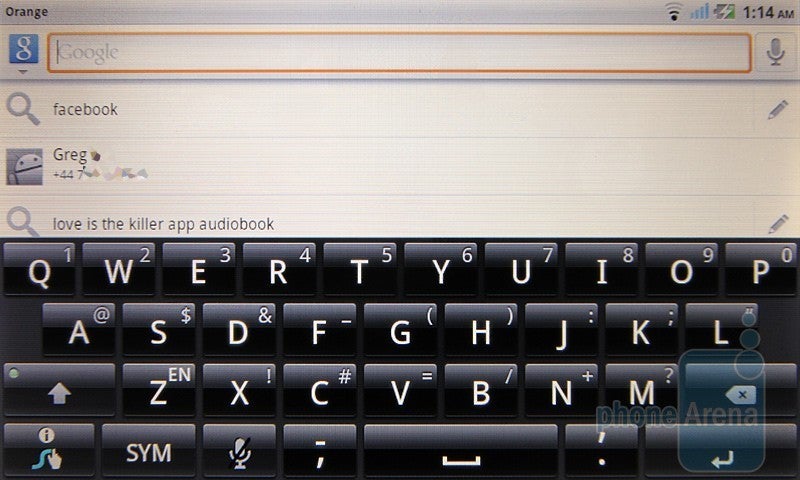 On-screen keyboard
Another feature the Dell Streak's Froyo update has added is
HD video capture
. Able to capture HD video now at a resolution of
720p
, the reality is more underwhelming than it sounds. Unfortunately, at
18fps
, the HD video isn't among the smoothest ones out there. In addition, as with still image capturing, video suffers from poor low-light handling.
Naturally with Froyo comes flash, and this has standalone catapulted the Streak up to date. The 5 inch WVGA screen is perfect for most 480p streaming flash files and with the 1GHz snapdragon processor, it handles them extremely well. With flash and Froyo's
browser
, web surfing is a joy, making this a great, pocketable (depending on the size of your pockets) web device.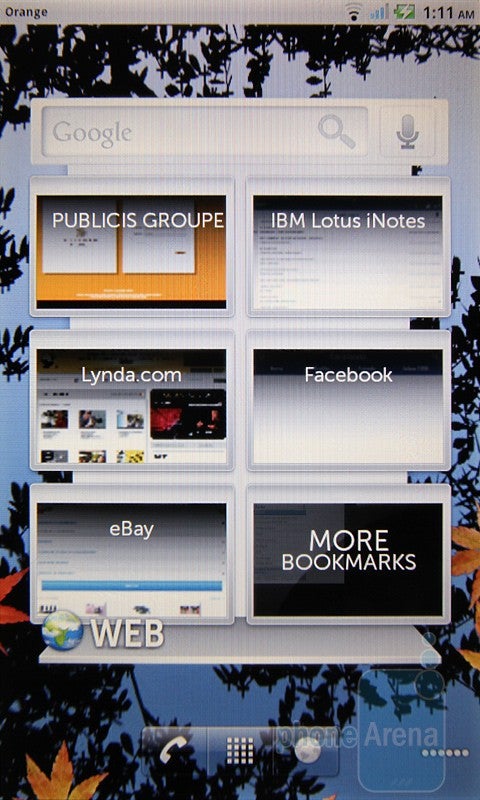 The Dell Streak still poses the eternal question – phone or tablet? Given that the EVO 4G comes in with a screen just .7 inches smaller than the and a body that's .3mm thicker (yes – the EVO 4G is thicker than the Streak), the lines are becoming blurrier and blurrier. In addition, the Dell Streak can be used as a conventional mobile phone, top to ear, bottom to mouth. This all makes it the guiltiest culprit when it comes to blurring the lines between phone and tablet, and we used our unit as a phone replacement in the end, even though, according to Dell, it's a tablet.
Regardless of what it is – thanks to Froyo on board, it's current for the first time since its release. It isn't perfect, with a patchy camera in low light and a poor in-call speaker; however, with present-gen hardware and now a great port of Froyo, Dell can be commended after numerous failed attempted. The device now comes in with a much more enthusiastic recommendation than it did before, and is the ideal option if you want a portable device, a screen bigger larger than 4.3 inches, love browsing the web and still want standalone phone functionality.
Android 2.2
OEM Version: GAUSB1A131921
Build Number: 12792
Dell Streak after the Android 2.2 update: