Delivery error has the the Google Pixel shipping early to some lucky customers
12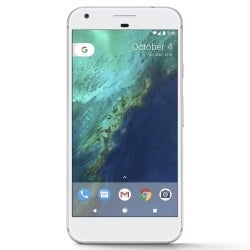 Mail/courier screw-ups are one of the basic assumptions of modern society. As it turns out, however, not all delivery mistakes are detrimental to customers; some of those who've pre-ordered the new
Google Pixel
phone on Australia's Telstra have started to receive their Android 7.1-powered smartphones a week earlier than expected.
Although Telstra said that Google Pixel pre-orders will ship on October 20th, some Reddit users are reporting that their phones have already shipped. One of the lucky fellows from Down Under, going by the Reddit handle 'wooparse', has even shared a few videos captured with the Google Pixel, allowing us to take an early glimpse at how Google's new phones
handle 4K video recording
.
Here's a 4K video that has been captured with a Google Pixel by 'wooparse'. Unfortunately, you'll have to live with the fact that the video has been shot in portrait orientation:
At the moment, we can't tell how many Telstra subscribers have received their brand new phones earlier than they were supposed to. However, we're sure that none of you guys would be upset to find themselves on the receiving end of such a delivery error.
Head on over to the source link below to check out some early impressions of the Google Pixel from those lucky enough to receive their units by mail a week early. Obviously, we'll be ready to share our own detailed impressions of the phone once it becomes available for the masses.
P.S. If you're one of the lucky ones, feel free to brag about it in the comment section below. Optionally, you could also share your early thoughts on Google's new Android 7.1 Nougat phones.