Defying standards: smartphones with weird display resolutions
16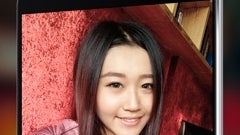 Right now, the most common smartphone display resolutions are 720 x 1280 pixels (720p, or HD), 1080 x 1920 pixels (1080p, or Full HD), and 1440 x 2560 pixels (Quad HD). Of course, 480 x 800 pixels (WVGA), 480 x 854 pixels (FWVGA) and 560 x 960 pixels (qHD) also deserve to be mentioned, but these, as you've surely noticed, are rarely used today, and will probably disappear completely in the near future. What will likely not disappear anytime soon (or ever) is weird pixel resolutions. Currently, there are quite a few notable smartphones that feature screens with unusual resolutions, so we're inviting you to check them out below.
In case you're wondering why there aren't any old devices on our list, it's because we're only including handsets that are now available to buy, thus still being relevant. Listed by resolution (from the lowest to the highest):
Launched in September 2013, the iPhone 5s and iPhone 5c have a lot in common with the discontinued iPhone 5 from 2012, including 4-inch screens with 640 x 1136 pixels. This means they offer the same horizontal pixel resolution as the iPhone 4 (2010) and iPhone 4S (2011), though the vertical resolution has been increased by 176 pixels, from 960 to 1136. Likely not a pixel resolution that we'll see on any other smartphone, 640 x 1136 was good enough to keep the iPhone 5 series' 4-inch screens at 326 ppi - a density worthy of the Retina Display name (of course, a Retina Display doesn't really mean much nowadays when it comes to sharpness, as virtually all high-end smartphones have higher pixel per inch densities).
The Lumia 1020 is the oldest smartphone on our list. Released in the summer of 2013, the 1020 can still be bought via Amazon for around $300 (off contract). The handset sports a 4.5-inch AMOLED screen with 768 x 1280 pixels, which translates into a pixel density of 334 ppi. Nokia named this display "PureMotion HD+", since it's got a higher horizontal resolution than regular HD (720 x 1280) screens. Similar displays were used on older Nokia Windows Phone handsets like the Lumia 920, Lumia 925, and Lumia 928. As you may know, the Lumia 1020 was Nokia's 2013 flagship smartphone, being famous for its massive 41 MP PureView rear camera. The 1020 currently runs Windows Phone 8.1, but will soon be updated to Windows 10.
The iPhone 6 continues to walk on the road paved by the iPhone 5 series, as it's got a bigger screen (4.7 inches) with an increased, yet still odd pixel resolution: 750 x 1334. Thanks to this resolution, the display of the iPhone 6 offers the same pixel density as the iPhone 5 (326 ppi), despite the fact that it's 0.7 inches larger.
Available to buy since last year, the BlackBerry Passport is often presented as a weird smartphone, and it's no wonder that we're also including it on this list. The device's square, 4.5-inch display offers an equally square pixel resolution of 1440 x 1440 that will probably never be seen on non-BlackBerry handsets. The wide aspect of the Passport's screen makes the smartphone a good choice for productivity tasks.
A former Meizu flagship smartphone, the MX4 will soon be 1 year old, but it's still a handset that stands out. The MX4 sports a 5.4-inch display with 1152 x 1920 pixels and a 15:9 aspect ratio (rather than the usual 16:9 one). Of course, this means it's got a pixel resolution that's slightly higher than the standard 1080 x 1920, though you won't really notice any difference when comparing the MX4 to similarly sized 1080p smartphones.
Obviously an improved MX4, the Meizu MX4 Pro is better than its predecessors in all aspects (display included). The MX4 Pro comes with a 5.5-inch screen that keeps the 15:9 aspect ratio, but increases the pixel resolution to 1536 x 2560 - slightly higher than the regular Quad HD (1440 x 2560) resolution.