Deal: use this code to get $100 off the unlocked HTC 10
32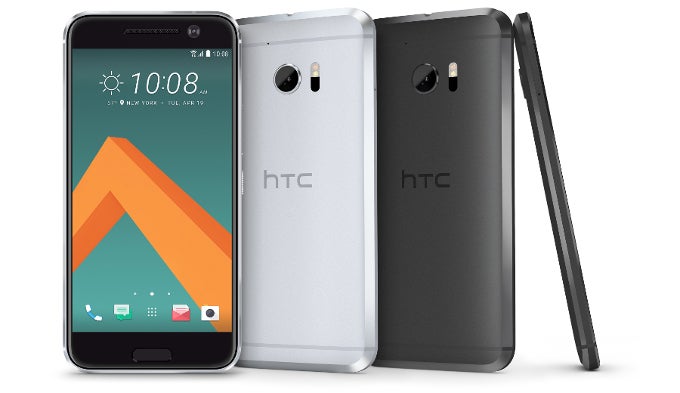 If you've already pre-ordered the new
HTC 10
, then you'll probably be disappointed to learn this, but HTC is offering $100 discount if you input a special promotion code. With the discount applied, the unlocked version of the HTC 10 will set you back $599.
There's little doubt that HTC managed to raise awareness regarding its new flagship, and looking at the raw specifications, there's only little room for improvement. While the specs are rarely the end of the story, all signs point that the HTC 10 will be a major player this year in the premium smartphone market.
The new HTC 10 comes with a Qualcomm Snapdragon 820 chipset paired with 4GB of RAM, a 5.2-inch display with a resolution of 1440 by 2560 pixels, a new 12MP Ultrapixel camera with OIS, a 5MP Ultrapixel camera on the front, 32GB of expandable internal storage, a 3000mAh battery with Qualcomm's Quick Charging 3.0, and a decluttered Android 6.0 Marshmallow implementation.
Other highlights are dual non-stereo BoomSound speakers, a fingerprint sensor, a USB Type-C port, and a beefed up headphone amp.
Get the HTC 10 at $599 through promo code 'HTC1008'
The HTC 10 may be a premium handset, but we're sure that many will be set back by the $699 price tag for the unlocked version. However, if you go to HTC's website, add the handset to the card, then type "HTC1008" in the Promotions field, the price will be lowered to $599.
If a $100 pre-order discount on an HTC smartphone sounds familiar, that's because the company adopted the same strategy with the HTC A9. If the similarities extend beyond this initial discount, do note that the price of the unlocked HTC 10 is likely to go back to $699 come early May when the device starts shipping.
Recommended Stories