Deal: grab a new and unlocked LG G5 for just $399.99
24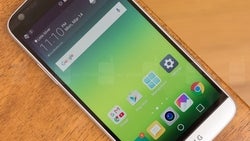 Even though it's only a few months old, the
LG G5
is approaching middle age in this unforgiving world of modern tech. Among the benefits of the one-year shelf life, however, is that prices for high-end gadgets quickly fall, and right now, you can score LG's flagship new and unlocked for $399.99. Considering the device only launched back in March at around $650, the saving over at eBay may be tempting if the G5's modular design has piqued your interest.
The swappable hardware components, or 'Friends', as LG likes to call them, seems the latest attempt to bring something fresh and new to the rather stagnant smartphone arena. Whether there's any staying power to modular handsets remains to be seen. But the G5 did score rather favorably
in our review
, and bundles this year's de facto flagship standard of the Snapdragon 820 and 4 gigs of RAM. Under the hood you also get 32 GB storage space and a 16-megapixel main camera, allied to an 8-megapixel effort for selfies. The 5.3-inch display is rich and bright, with a 1440 x 2560 resolution ensuring that you won't see pixels.
The deal for the GSM factory unlocked G5 on eBay has the Gold, Silver or Titan variants available; the pink is currently out of stock. If you've been waiting for the price to drop in order to get a proper look at LG's quirky flagship, you can grab it for a cent under $400 by hitting that source link.
Recommended Stories