Deal alert! Get this nifty 5,000mAh solar powerbank for just $17.99, down from $59.99
4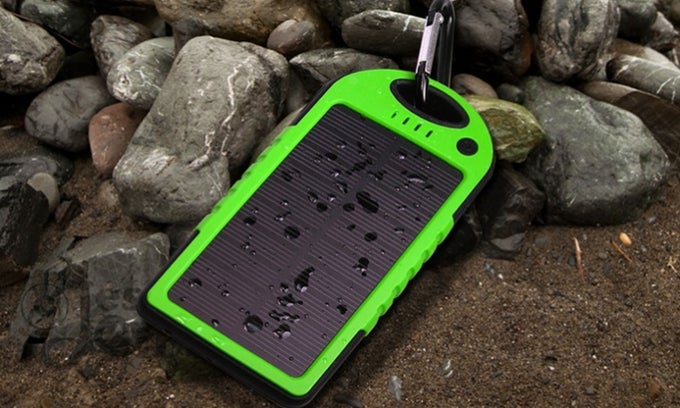 Product
Location
Item Condition
Current Price
Offer Expires
5,000mAh solar-powered powerbank
Groupon
New
$17.99 (

$59.99

)
-


Imagine you're out in the wild, hitting the trails. Let's say that, perish the thought, there's been an accident and you need to call the proper authorities as soon as possible but your phone's battery is empty. What would you do? What would McGyver do?
Well, we are not sure about him, but we'd definitely want one of these handy solar-powered chargers on us. It was just massively discounted on Groupon and currently sells for just $17.99. That's a massive 70% discount over its regular $59.99 price. A sweet deal if we've ever seen one!
This solar-powered powerbank converts solar energy to electricity and stores it in the built-in 5,000mAh juicer inside. You can bring back your phone back from the land of the dead with that. The device allows you to charge two devices simultaneously, too, one at 1A and the other at 2.1A max.
As an added bonus, this functional powerbank is water- and shock-resistant, has a rubberized coating, a built-in flaslight, and a carabiner clip so that you can easily clasp it on your belt.
Nifty!