Deal: The Microsoft Lumia 640 XL is already down to $199.99 for a limited time!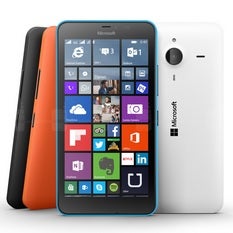 Microsoft's
Lumia 640 XL
has scarcely been around for a month, and just days after
AT&T launched the handset
on its network for $249.99, Expansys has it temporarily down to the magical sub-$200 price point. The larger cousin of the budget
Lumia 640
, the XL model packs quite a decent punch considering its cheap cost, and while some will probably lament the one-gig of RAM, it's not as though Windows Phone has ever had issues with fluidity even on low-end specs.
As well as the RAM, the display resolution isn't much to write home about, either. The 720 x 1280 isn't too bad on its own, but over a canvas of 5.7 inches, you're looking at a
pixel
density of 259 ppi. Still, you get a workable Qualcomm Snapdragon 400 processor, a 13-megapixel main camera, and 8 GB of storage with the 640 XL, with the latter being expandable by means of a microSD card.
All in all, it's a half-decent Windows Phone for those not looking to spend a small fortune. Along with the above, you get 4G LTE, so where cellular coverage permits, you'll be able to enjoy lightning-quick data speeds.
It should be noted that this deal won't last too much longer. With 11 hours to run at the time of writing, you'll need to move quickly if you want to snag yourself a 640 XL for $199.99. If you are looking for Windows software, cheap cost and phablet form factor, though, this is definitely the one to buy.