Deal: Sony WH-1000XM3 noise-canceling headphones get a 20% discount on Amazon
We may earn a commission if you make a purchase from the links on this page.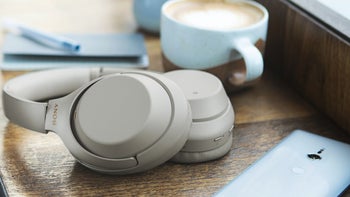 Among the best noise-canceling wireless headphones, the
Sony WH-1000XM3
typically sell for $350. You can find them at just about any major US retailer, including Amazon, B&H, Best Buy, Walmart, but you can also buy them directly from Sony's online store.
From time to time, Sony offers $50 discounts on the premium headphones, but rarely you can find better deals if you know where to look and you're lucky. If you're looking for buy a pair of Sony WH-1000XM3 headphones, we have just the deal for you.
Amazon has them on sale for a limited time, so if you purchase a pair right now, you'll be saving 20% or $70. Although the biggest discount we've been able to track is $100, the current Amazon deal is quite decent as well.
There's one thing you should know though, Amazon is selling the international version, which comes with seller warrant. The good news is the seller is Sony, which means you'll receive support directly from the manufacturer. The headphones are available in both black and silver colors, but they won't be getting them until later next week if you order them today.