After receiving Android 9 Pie, Razer Phone 2 gets a $300 discount for a limited time
3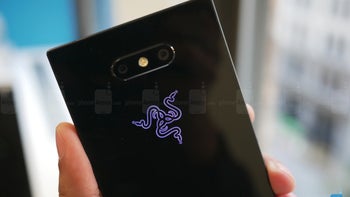 If you've bought the
Razer Phone 2
, the last couple of weeks must have been a joyride, as the company announced and
delivered the highly-anticipated Android 9 Pie update
. But if you didn't, now would be a good time to consider buying one, since Razer announced that for a limited time customers will get a major discount.
Unfortunately, Razer doesn't say when the deal ends, but we do know when it starts: March 1. If you check
Razer's online store
right now, you'll most likely notice that the Razer Phone 2, while discounted, costs $650, just $150 off the list price.
Don't buy the phone at this price and wait for March 1 because starting tomorrow, the Razer Phone 2 will be available for purchase for just $500, the lowest price we've seen to date. If you've been looking for a gaming smartphone or a cheaper flagship, the Razer Phone 2 meets both criteria at just $500.
Despite having a hard time
selling its high-end smartphones, Razer said it will continue to support its newest handset will timely software updates, so you shouldn't worry about that for at least another year.