Deal: Get a Pixel 3a from Best Buy for as low as $200 (activation required)
1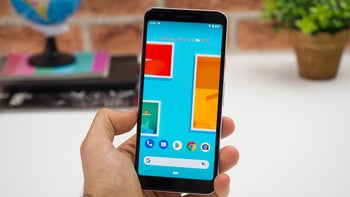 Google's mid-range Android smartphones, the Pixel 3a and
Pixel 3a XL
are getting decent discounts at Best Buy as long as you agree to activate your newly acquired phone with one of the major carriers in the US.
While the Pixel 3a XL is just $100 cheaper with activation, the
Pixel 3a
is getting a massive $200 discount, reminiscent of
Best Buy Black Friday promos
. The only downside is that that you'll have to activate the phone on Sprint's network, but agreeing to that will save you $200.
Apparently, the deal is only available for customers who add a new line or new account, so if you plan to upgrade, you'll have to come up to $300 upfront, which is still $100 off the MSRP.
Those who favor AT&T over Sprint are offered a ridiculous $50 discount, while Verizon fans won't be able to get the
Pixel 3a
cheaper at all. The Not Pink version of the phone is not available for purchase, but you can choose from three other colors: Just Black, Purple, and Clearly White.
Recommended Stories