Deal: Get a free wristband worth $24.95 when you buy the Nokia Steel smartwatch
3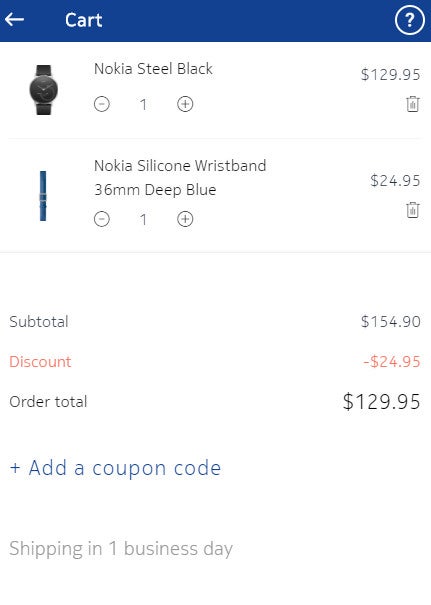 Since Nokia purchasedWithings
, some of the latter's products have started to sell evenbetter than before, probably due to the portfolio rebranding. TheNokia Steel is no exception, as the Finnish company
confirmed back inMay
the smartwatch has excellent sales since it announced theacquisition of Withings.
To make the wearabledevice even more appealing, Nokia is now running an interestingpromotion on the Steel analog smartwatch. The deal seems to belimited to the United States, but you can order the smartwatch fromanywhere in the world.
So, if you buy the NokiaSteel via Nokia's online store for $129.95, then you will receive afree wristband of your choosing. Keep in mind though that Nokia sellsquite a lot of wristbands for the Steel smartwatch and not all arefree.
The good news is as longas the wristband you want to go with your Nokia Steel does not costmore than $24.95, you won't have to pay for it. There are two moreprice options when choosing your preferred wristband: $39.95 and$49.95. If you choose one of these, then you will have to cover thedifference.