Deal: BestBuy sheds $200 off all iPhones - 16GB iPhone 6s down to $1, 64GB iPhone 6s Plus - $199.00
3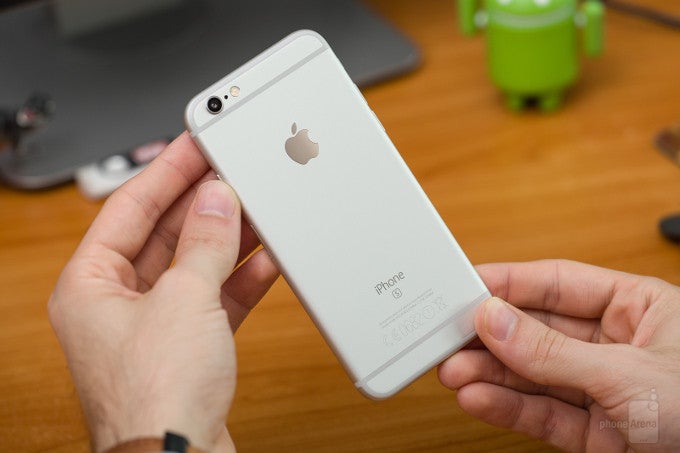 Product
Location
Item Condition
Current Price
Offer Expires
Apple iPhone 6s
BestBuy
New
16GB -$1.00 ($

199.99

)
64GB - $99.99 ($

299.99

)

--
Product
Location
Item Condition
Current Price
Offer Expires
Apple iPhone 6s Plus
BestBuy
New
16GB -$99.00 ($

299.99

)
64GB - $199.99 ($

399.99

)

--
Ever wanted to get yourself an iPhone 6s for a dollar? Supposedly the answer to that question will be a firm
"yes!"
in 99% of all cases - after all, who won't get an iPhone for $1? Today, BestBuy is making this a reality as it has slashed around $200 from the prices of the Verizon and Sprint iPhones it has on its virtual shelves. That's part of the retailer's Black Friday promotion, which also allows you to snatch an iPad Pro 9.7" for $150 less than usual!
For example, the 16GB iPhone 6s will now set you back just $1, down from the regular $199.99 price with a 2-year contract included. The 64-gig version of the 6s has been slashed down to $99.99, a $200 cut on its usual 299.99-dollar price.
The iPhone 6s Plus is also part of the promotion - you can get a 16GB one for $99.99 with a 2-year contract, down from $299.99. Finally, the 64 gigabyte variation of the large iPhone retails for $199.99 while it normally sells for $399.99. Now, that's what we call a deal!
You can choose between all color options, but make sure to make up your mind if you want a Space Gray or Rose Gold one quick, as the deal will expire soon.