Deal Alert: Best Buy offers iPad Air 2 and iPad Mini 3 with up to $100 price cuts
6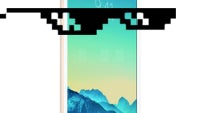 Ah, the holidays – the time of the year when we shell out as much cash as we can in order to prove to those around us that we love them. Naturally, being the expensive, luxury items that flagship smartphones and tablets are, they also happen to be highly desirable and sought-after gifts for the holidays. Retailers know that full well, so they start offering attractive discounts, which would direct more of that Christmas cheer and cashflow in their direction.
So, Best Buy, being the huge network that it is, of course is participating – and it has a great deal for those of you, who are looking for an iPad Mini this season. Yes, the bigger sibling –
iPad Air 2
– also has had its price slashed, but only by $50, for all storage variants. On the other hand, the
iPad Mini 3
can be had for $100 off for the 128 GB models, $75 off for 64 GB ones, and $50 off for the entry-level 16 GB variants – some good deals, if one is looking for a slate for a female friend, child, or just a compact tablet for themselves.
Both tablets were announced this October and the iPad Air 2 is notable for being the first Apple-made tablet to have 2 GB of RAM on the inside, as opposed to the 1 GB that Cupertinians have been using for quite a while now. It is also powered by the newest chip to come from the company – the A8X – and basically offers the very best performance that an Apple-made mobile device can currently give (and one of the
best in the world
, really).
The iPad Mini 3 is has less to brag about in the "notable improvements" department. In fact, the only visible difference between the new version and the
Mini 2
that we were able to find is the presence of the Touch ID on the latest model. It still sports the A7 chip, which has been clocked slightly higher, still has 1 GB of RAM, same size, weight, screen size and resolution, though, the new Mini has a slightly smaller battery.
Will you be getting an iOS device for someone close to you this season? If so – which one and why?
source:
Best Buy
via
iMore