Deal: 32GB Google Nexus 5X priced at just $275 on eBay
9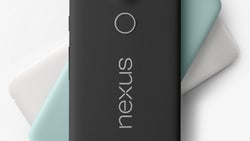 While the
Google Nexus 5X
has failed to live up to the expectations set by the original Google Nexus 5, at least the handset has often made its way into discounts and special promotions which have made the handset much more attractive. This is once again the case today, as potential customers can get an unlocked and brand-new Google Nexus 5X with 32GB of integrated storage space for just $275 on eBay.
Compared to current-generation flagship smartphones such as the
Samsung Galaxy S7
, the
HTC 10
, or the
LG G5
, the Google Nexus 5X is far from being a hardware specifications monster. The raw specs include a 5.2-inch LCD IPS display running at 1080 by 1920 pixels, a Qualcomm Snapdragon 808 chipset paired with 2GB of RAM, a 12.3MP primary sensor with extra-large pixels on the back, and a 5MP selfie sensor on the front.
If you're an Android purist but you don't have enough cash on hand to get the Google Nexus 6P, or if you dislike the phablet form factor, then the Google Nexus 5X is probably the best smartphone that you can currently buy. This being a Nexus smartphone, the 5X will be one of the first devices to get Android N once Google publishes the source code later this summer, and it is one of the first devices to get the monthly Android security patches.
If you head on over to our
Google Nexus 5X review
, you'll find that we think highly of the handset's performance, camera, and vanilla Android software. On the downside, the handset comes with just 2GB of RAM in an era when smartphones with 6GB of RAM are taking the market by storm, while the plasticky build of the handset is not something to drool after either.
What do you guys think, is the 32GB Google Nexus 5X worth $275?
Recommended Stories