Dead Trigger 2 introduces tournaments, arenas, new weapons, and more, courtesy of a massive update
14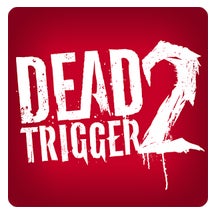 Dead Trigger 2
, MadFinger Games' eye-pleasing zombie shooter, has just received a pretty substantial update. It brought tons of new features and content, which will surely be regarded highly by the fans of the visually-stunning FPS game.
Among the more notable new additions to Dead Trigger 2 are the tournaments – as you might've deduced from the name, you can now take part in zombie-shooting competitions alongside other players of MadFinger's game. As sound logic suggests, the winner is the one who splatters more zombie heads. The first tournament will take place this week in the new Purgatory arena, which will not only face players against countless waves of brainless undead, but also against a number of new (and deadly) traps.
If said tournaments don't stack up high to your standards, then the new story campaign probably will. This time, Dead Trigger 2 will take you on a life-threatening trip to good ol' Europe. You won't be sightseeing, though, as you'll still be tracking down the mysterious Red One and the origins of the zombie mutation. As a whole, the update hauls 9 new regions and 30 unique environments, which is spectacular, isn't it?
In the weapons department, the latest version of Dead Trigger 2 doesn't fail to deliver, either. Zombie liquidators will have access to the spectacular number of 33 new weapons, including the Metal Storm (its projectiles pierce through a number of zombies) and the Area-51 Gun (a weapon with alien origins that will "disintegrate" its target instantaneously).
The massive update has hit both the iOS and Android versions of the freemium FPS game. If you want to treat yourself to a pretty beautiful, action-packed game on your mobile device, but haven't tried Dead Trigger 2 yet, then it's high time you did so.
Download: Dead Trigger 2 (
iOS
|
Android
)
source:
MadFinger Game
s via
Reddit