Dead Trigger 2 release date announced, still free to play
12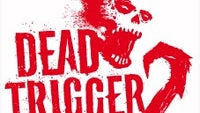 The guys at Madfinger Games finally announced the specific release date for their upcoming game Dead Trigger 2. And the day you should mark in your calendars is October 23 – just three weeks away from now. As promised, the title will be free-to-play on all platforms, meaning that downloading Dead Trigger 2 will be free of charge, but some premium in-game items will cost you real money.
Dead Trigger 2 will be available on iOS and Android devices, as well as on Steam, Mac and Facebook. We are expecting it to be released simultaneously across all platforms on the aforementioned date.
For those who haven't been following the story, Dead Trigger 2 is the sequel to the highly-acclaimed shooter game Dead Trigger, which was released over a year ago. Once again, the player's goal is to survive the ongoing zombie apocalypse by any means necessary, but this time, they won't be alone in this tough battle. In fact, Dead Trigger 2 will be a massive online game.
"This real time and never-ending story will be affected by the behavior of every single player,"
as Madfinger Games CEO, Marek Rabas, puts it.
"The action will be global, players will fight against local zombies in Shanghai, London or in the middle of the desert far away in Africa."
Sounds exciting, doesn't it?
Of course, Dead Trigger 2 brings tons of improvements over the game's first release, including bigger levels, better graphics, and more realistic physics effects. What's more is that owners of a Tegra 4 device – be it a smartphone, a tablet, or NVIDIA's shield console – will get the chance to experience extra eye-candy. New weapons are also in tow, including the seemingly ridiculous but potentially fun ammo chickens, rocket chickens, and sentry chickens.
So who will be downloading Dead Trigger 2 once it is released on October 23? Let us know down in the comments!
source: Madfinger Games