Daydream dev teases new launch details for Google VR project's fall debut
2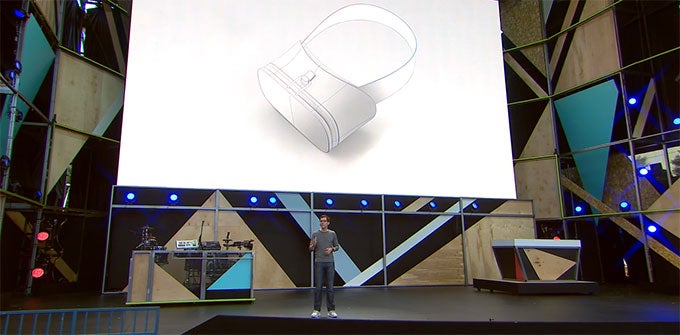 Yesterday's Google I/O keynote
didn't bring us quite the virtual reality news we had heard rumored
, with no stand-alone "Android VR" headset to be seen. Instead we got something pretty darn exciting in its own right, as
Google announced its Daydream platform
for future phone-based VR, combining next-gen handsets, new viewer hardware, VR-friendly controllers, and a fresh pack of apps eager to take advantage of it all. More details on how everything works should be arriving later today as part of I/O's "VR at Google" session, but one detail we've already picked up is that the first Daydream hardware should be landing sometime this fall. Cool, but that's still a little imprecise; when exactly can we start diving into these new virtual worlds for ourselves? One developer may have just revealed an even more specific Daydream ETA, talking about plans for a November release.
NetEase plans to bring its Twilight Pioneers app to Daydream, and at Google I/O yesterday the company's CEO talked about his excitement at being among the first devs to commit to Daydream.
In a full press release announcing those plans, NetEase provides our best look yet at exactly when Daydream will be ready to go live, noting, "
NetEase will premiere Twilight Pioneers

concurrent with the launch of Daydream

in November 2016

.
"
It's possible that some of those Daydream components will launch a little ahead of then – and we wouldn't be surprised if some of this summer's crop of new IFA phones are built with the platform in mind – but perhaps the viewing hardware and controllers might sit things out until November. Even if they do, they'll still hit the market in time for the big holiday season; will this be the year when VR products finally become must-have gifts?
source:
NetEase
via
MobileSyrup