Dark Sky app makes sure iOS users are prepared weather-wise for the next hour, day or week
2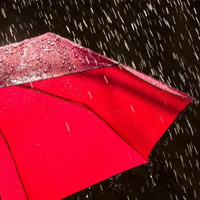 Weather apps are a dime a dozen in the App Store. For one to stand out from the others requires it to have features or capabilities that make it a cut above the rest of the field.
Dark Sky
is the name of such a weather app. It has been updated and now includes a new design, crowd-sourced weather reports, and advanced notification features.
Dark Sky originally was an app that focused on what nature had coming your way over the next 60 minutes. And while it has matured to become a full-fledged weather app with weekly forecasts available, the focus is now on what the next 24 hours will bring. A new timeline shows you what to expect over the upcoming day in the way of temperature, precipitation probability, wind speed and humidity. And if you are working on your tan, the UV index lets you know the optimal time to lay out in the sun.
After the update, you can set custom notifications to alert you if the temperature is going to drop under a certain level, or if the wind will be whipping around at a specific speed. Other notifications you can set include one that will alert you if rain or snow will be falling in your location during the next hour, or if a severe weather warning has been issued in your area. With these alerts, you can take appropriate action before the weather turns sour. You can also arrange for a daily weather forecast to be sent at night or the next morning. This forecast will show you the high/low temperature expected for the day following a look at the current conditions. No longer do you need to open up your weather app as everything you need to know to make a decision on how to dress for the day ahead, is being pushed out to you.
With Dark Sky, you can improve the accuracy of the "hyperlocal" forecasts by allowing the app to access the barometer on your
Apple iPhone 6
or
Apple iPhone 6 Plus
. And lastly, Dark Sky now uses crowd-sourced weather information that puts the icing on the cake in terms of current weather conditions.
The app is not free and is priced at $3.99. Would you pay for all of the weather info provided by the app? If you're a commodity trader, a weather fanatic or have a job that requires you to know what the weather will be like for the next day (like a pilot), it might be worth shelling out the money for the revised Dark Sky app for iOS 7 and higher. There also is a version of the app for the Apple Watch. With Dark Sky, you no longer have to be surprised when the weather turns bad. Instead, you'll be prepared.
source: DarkSky (
iOS
), (
Blog
) via
Engadget