Dark Mode coming to Android's Phone app
7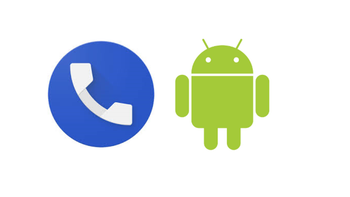 Google has dropped an update for the Android Phone app. This app covers everything related to making or receiving a call. And with Google's material design full of open white spaces that could blind a user in the dark (especially when someone is calling), Google is planning on adding a Dark Mode option to the app. You don't have to take our word for it. The changelist for the update reads: "The Phone app has a fresh new look. And coming soon - Dark mode."
For those not familiar with the concept, instead of a UI with black text on a white background, Dark Mode has white text on a black background. The idea is that with the lights out, or at night, the normal white background could strain your eyes and make it hard for you (and those nearby) to see. Part of the update to the app that some users might not appreciate is a change to the color scheme of the "Favorites" page. The colors are now pastel which one user compared to the coloring of an Easter Egg.
Just yesterday, we told you that
Google is returning Dark Mode to the Android Messages app
with the next update. Those who like to use Dark Mode, even when there is plenty of light, will be happy to know that Google seems to be considering Dark Mode as a necessary feature on certain apps to balance its material design.