Damn you auto correct: 10 funniest text message mishaps
18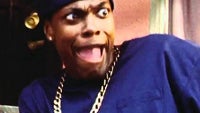 Ah, auto-correct! With smarter and smarter phones now practically in every pocket, auto-correct now takes care of the typos in text messages of millions of people, correcting them, and fitting our texts with perfect punctuation and grammar. And you'd think - what could go wrong?
Turns out - just about everything. Problem is, that time you texted a hilarious nazi joke to your friend, your phone kind of picked up a word or two. Yep, the same applies to all those dirty texts you (might have) sent! God forbid you buy a phone from somebody else, and the device has not been properly reset… you'd be amazed how your phone would insert the most inconvenient curse word or steamy joke when you text your mom or dad. Or your boss!
It might get you grounded, it could get you fired, but in either case - it makes for some unmatched fun over at the Damn You Auto Correct website. We've picked the best and most hilarious texting mishaps from the last few months, take a look, and… next time double-check your text before hitting the send button, okay?