DOJ reaches settlement with Apple and others
0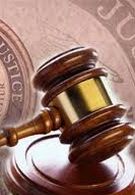 The investigation into the
anti-competitive practices
of Apple, Google, Adobe, Intuit, Intel, and Pixar has come to a close. The companies accepted a settlement from the U.S. Department of Justice earlier this evening, agreeing to abstain from anti-poaching agreements for at least five years.
The DOJ announcement read that "The proposed settlement more broadly prohibits the companies from entering, maintaining or enforcing any agreement that in any way prevents any person from soliciting, cold calling, recruiting, or otherwise competing for employees."
The agreement between the companies in question, begun in 2006 (if not sooner), prohibited them from hiring each other employees. The agreement stifled competition and limited the bargaining power of their employees.
Spokespeople from Intuit, Intel, Adobe, and Google asserted that their companies settlements were an effort to avoid litigation, not admit guilt. Amy Lambert, Associate General Counsel for Google reiterated that Google abandoned their anti-poaching policies when the investigation began in 2009.
source:
U.S. DOJ
via
AppleInsider