Apple, Google, et al look to settle poaching suit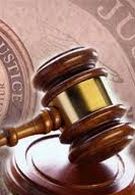 Apple and Google, among others, are considering settling in order to avoid further investigation by the Department of Justice. The conflict pertains to the alleged anti-poaching agreements that technology companies have had between each other. These agreements would have directly or indirectly prevented employees from switching companies.
These types of practices are potentially anti-competitive, but some companies named in the suit have claimed that they need some level of security given the level of interaction during inter-company collaboration. The companies determined to continue their anti-poaching agreements are presumed to be currently involved in collaborations that would be compromised by a change in policy.
The DOJ claims that these agreements are unfair because they rob the employees of their leverage. For example, an employee would not be able to leverage a job offer in order to achieve a raise from their current employer.
Apple and Google are reported to have made the agreement based on their numerous collaborations, including early development of the iPhone. They have since had conflict over the similarities between Google's Android OS and Apple's iOS. It is also rumored that they have maintained the anti-poaching agreement in order to assuage their ongoing conflict.
source:
Electronista