DIY case uses kitchen foil layers to cool the Sony Xperia Z3+, performance allegedly improved
21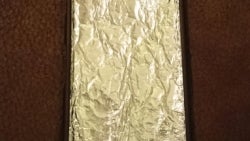 An XDA member has devised a simple DIY case that allegedly lowers the temperature of the
Sony Xperia Z3+
and improves the overall performance of the handset.
As previously reported, the Snapdragon 810 and its overheating woes are causing, at least in some occasions, severe problems on the Sony Xperia Z3+. According to multiple user reports, CPU-intensive apps such as the camera cause the chip to
overheat and force-close apps
.Even when apps are not forcedly closed, the throttling mechanism impacts the overall performance after prolonged use.
Sony itself acknowledged the problems and
promised to launch a software fix
,
although some believe that this is a hardware problem that can only be solved by imposing even more aggressive throttling mechanisms. Until all of this clears out, XDA-Developers member schecter7 has devised a way of limiting the impact of CPU throttling by layering sheets of aluminum foil on the inside of a regular Xperia Z3+ case.

To determine the efficiency of this DIY case, schecter7 recorded the smartphone's performance and temperature with and without the foil in successive AnTuTu runs. The charts reveal a notable if not an impressive improvement. After 4 AnTuTu runs, performance dropped to 73.40% of the initial horsepower when the smartphone was not in the DIY case, and to 80% afterward. Take a look at the charts: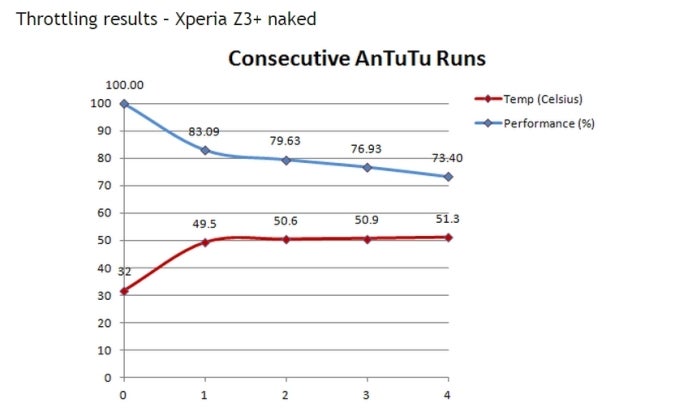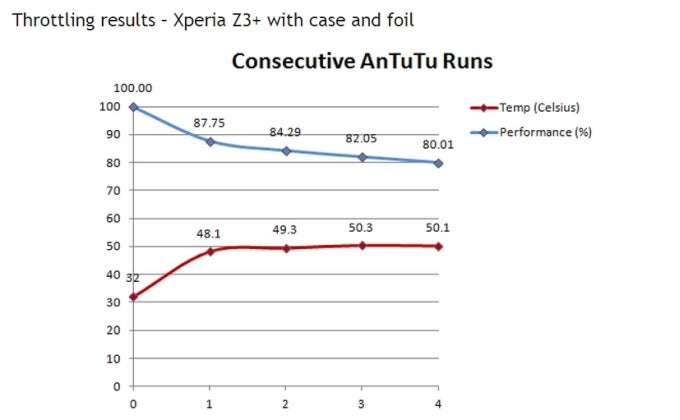 According to a second XDA member, copper foil works just as well, and this method also reduces temperatures while shooting 4K video.
Even if this method is actually efficient, isn't it a bit offensive to find yourself resorting to a DYI case with aluminum or copper foils just to use your smartphone as it was intended and marketed?
This time around, try extending your creativity past frying pan jokes. Gold is a digger's metal!