CyanogenMod team drops support for the Nexus One, HTC EVO 4G, Galaxy Ace, and many more
12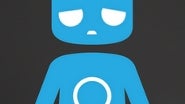 Those of you who have been loyal to Android for a while now should know how frustrating it can be once a manufacturer stops providing software updates for a given smartphone. Thankfully, aftermarket ROMs exist for every user who is adventurous enough to run custom software on their smartphone and does not mind voiding its warranty along the way. Take CyanogenMod, for example
– it is arguably the most popular one out there and has a following of hundreds of thousands of users.
Yet the developers that brought us CyanogenMod are not omnipotent, although their incredible work has been suggesting the opposite. On their
Google+
page, they have announced that
support for a large number of smartphones will be dropped
due to
"
lack of media libraries"
and insufficient storage space. The devices in question are those equipped with the QSD8x50, MSM7x25, MSM7x27 and MSM7x27T chips – all of them will be stuck with CyanogenMod 7.2, which is based on Android 2.3 Gingerbread. Some of the smartphones present on this list are the
Google Nexus One
,
HTC EVO 4G
,
Samsung Galaxy Ace
,
HTC Desire
,
HTC Droid Incredible
, and the
LG Optimus One
.
Actually, the CyanogenMod team mentions that some of these handsets are indeed capable of running Android 4.0. If enough time and effort is dedicated to the cause, the platform might actually be made to work. The experience will be below par, however, which is why the developers have decided to drop support for these older smartphones. Users who are willing to give it a shot anyway will have to look for a different aftermarket ROM for their smartphone.
The entire statement on the matter from team CyanogenMod is available at the source link below, so dig in if you insist on knowing all the details.
Recommended Stories