CyanogenMod founders partner with Oppo on 'unprecedented new project', custom N1 on the way
4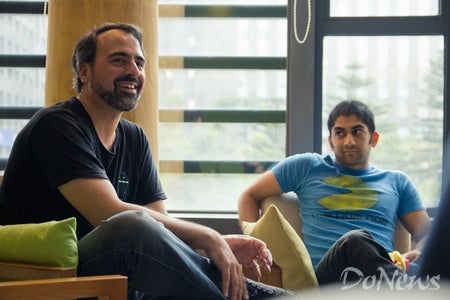 Steve Kondik and Koushik Dutta of Cyanogen Mod fame have toured the
Oppo N1
factory recently, and gave a press conference indicating they are about to start working on some "
unprecedented new project
" with Oppo.
Given what these guys are famous with, namely making stock Android versions for your handset even better, streamlining and optimizing the heck out of them, it's not hard to fathom what this project might be. In fact, Steve Kondik hinted that it will start off with a customized CyanogenMod OS for the Oppo N1 cameraphone as a limited edition arriving in December, and continue modding future Oppo handsets.