CyanogenMod 12's new Material Design look pops up: new music player and messaging in tow
16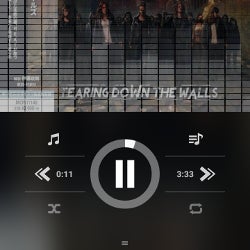 The next, twelfth edition of the renowned
CyanogenMod
Android customization overlay is fast approaching, and if you want to see how it looks like you can, courtesy of CM Italy. The whiff of Material Design is strong with this one, as you can see in the screenshots below, as there are plenty of new app examples shown that carry Google's new flat and colorful design language.
CM 12 is expected to be ready by the end of the year, and the distribution of the nightlies should start early in the next, so not much wait before we see what new features has the talented CyanogenMod crew injected in Android's Lollipop edition.
So far the changes revealed are new messaging features such as adding a signature to messages, fresh MMS solutions, and having separate coloring for conversations, depending on who you are talking to. There seems to be a brand new music player, too, with search, revamped interface, dynamic playlists, lyrics support and all the other bells and whistles we've come to expect from the best out there.