Cyanogen teases upcoming CyanogenOS update with new boot animation
17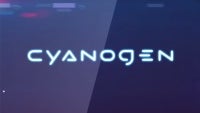 Today, Team Cyanogen premiered CyanogenOS 12's new boot animation, which will be part of the version's upcoming stable version. It looks like the designers are going with the times, showcasing a clean, sleek animation centered around the project's logo. It mirrors the Android stock animation in its style, but the execution is quite different and the result definitely catches the eye! Check it out below.
According to the talent behind it, the animation
"celebrates space, with minimal letterforms that don't quite connect, giving the logo a sense of motion and a feeling of inherent energy."
Not that you'll be seeing this work of art very often, unless you compulsively reboot your Android device, but it's definitely a good start to every boot!
In addition to the new boot animation, Cyanogen will introduce Boxer as the default e-mail client, and there will be more teasers as Cyanogen 12 stable's release date nears. The first two devices that will be hooked up with the OS are the
OnePlus One
and the Yureka Yu.