Crooked Pixel 3a port alignment is next on the teething problems list
49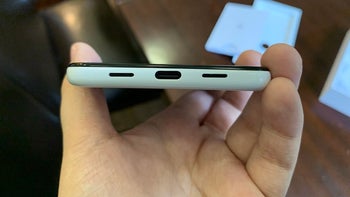 A new phone from a company that is still fledgling in hardware like Google is bound to have some teething problems, and the
Pixel 3a
or
3a XL
aren't immune from those. Many units are already in their owners' hands, and the first issues started getting out.
There were random shutdowns reported a few days, and hot on the heels of those some owners are now noticing some shoddy assembly practices that have the bottom openings for the speaker and/or charging port misaligned.
Needless to say, this is not on the level of the phones shutting down but if you are the pedantic type, the slight tilt upwards may bother you once you know about it. Google received one of the
top scores for repairability of the Pixel 3a/XL
in recent memory, though, and not only because of the polycarbonate housing.
The modular nature of the internal component's placement makes extremely easy taking out each particular part and replacing it with a new one, so apart from being a durable phone you don't have to always baby like the glass sandwich designs, the Pixel 3a/XL phones allow for fast and inexpensive repairs. Swapping the display of the smaller one will
run you just $119
, for instance.
That's not to say that this modular construction shouldn't be sturdy and the cutouts aligned well, but give Google and the
HTC engineering team
that is behind those new Pixels some benefit of the QA doubt.
At least until it is confirmed by more owners that the misalignment is actually widespread and/or it interferes with the ease of plugging the charge cable. Everything on our particular unit is fine in that respect, for instance. Have you experienced the shutdowns or do you have misaligned ports on your own Pixel 3a?