Cricket now offering three payment plans for new phone buyers
9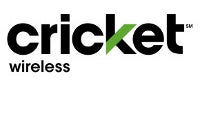 Usually when you buy your handset from a pre-paid carrier, you pay full price for it. Why? Well, without a contract binding you to the pre-paid carrier, you won't be offered a subsidized handset. The risk for the pre-paid carrier is too great because you could walk away from them at any time. But Cricket has come up with a trio of payment plans that allow their customers to buy phones like the
Samsung Galaxy S6
without having to lay out the whole cost at once. Any phone offered by Cricket for more than $199.99 is eligible to be purchased using one of the following three plans.
Tier one allows you to put down $19.99 and pay the remainder over 24 months with no interest. This plan requires a credit check and accessories and tax can be folded into the loan. Tier two also requires a down payment of $19.99. If the balance of the phone's cost is paid off within 6 months, there is no interest charged. If you take more than 6 months, you have to pay off the rest of the phone's cost in 18 months with a 29.99% APR. Monthly payments are determined by the amount of the loan and a credit check is required.
Tier three is similar to "rent-to-own" with a $49.99 payment allowing the customer to rent a phone for 90 days. The balance is paid in installments over a 90-day period. If the balance is all paid off in that period, no interest is charged. There is no credit check with this plan, although a third period could be used to verify financial information.
"At Cricket, we know consumers want to get the latest devices – either for themselves or as gifts – but aren't always sure if they can fit it in their budget. The Cricket Phone Payment Plans were created to simplify financing and make it quicker and more affordable to get the premium devices you want and need, when you want and need them."-Janna Ducich, vice president and chief marketing officer, Cricket Wireless
Cricket is also giving a free month to those who jump to the carrier from T-Mobile, MetroPCS, Sprint, Boost, and others. The free month comes after two months are paid for. To qualify, you need to sign up for either the $50 or $60 a month plan.
via:
AndroidAuthority