Global bank sees a much larger drop in Apple iPhone sales this year compared to 2018's decline
33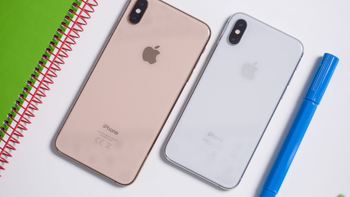 Earlier today, we told you that analysts at investment banking firm J.P. Morgan told clients in a note that
they were not impressed with the "depth" of Apple's services unit
. Additionally, the firm said that it expects a year-over-year decline in calendar 2019 iPhone sales. Apple no longer provides this information during its quarterly earnings report, although it does report quarterly revenue attributed to iPhone sales.
According to Seeking Alpha
, investment banking firm Credit Suisse has weighed in with its own note to investors that include the bank's estimates for Apple this year. Based on its own analysis, Credit Suisse sees iPhone sales declining 12.4% from last year's figure. That is a steeper decline than 2018's
3.2
% decline. Last year, Apple sold nearly 218 million handsets globally, which means Credit Suisse expects 191 million units to be rung up this year. One of the reasons for the decline in iPhone sales, according to the bank, is that owners are holding on to their current iPhones for a longer period of time before upgrading to a new model. In addition, the analysts say that Apple won't be hiking iPhone prices thus eliminating higher pricing as a source of revenue growth.
In China, where Apple recently cut the prices of its 2018 iPhones by up to 6%
, Credit Suisse's analysts say that "deeper structural challenges" will continue to damper Apple's handset sales in the market, even with the price cuts. The investment banking outfit doesn't see any change in iPhone demand in China until 2020. That's when we could see a refreshed design for the line along with a model that supports 5G wireless connectivity.
But even Apple knew not to expect iPhone sales to grow forever. That's why it set a goal to double revenue collected from its services unit from 2016's $25 billion to $50 billion next year. While the iPhone accounts for a leading 60% of Apple's annual gross, the services unit is next and depends on the large number of active iPhones used around the world. It is also Apple's most profitable division and includes AppleCare, Apple Music, the App Store, iTunes, Apple Pay, Apple News+, Apple TV+, Apple Arcade (when it launches this fall) and more. So you can understand why Apple is placing more importance on collecting incremental subscription revenue from iPhone owners. Credit Suisse sees Apple hiking services revenue from the $40 billion it collected in 2018 to $65 billion by 2021. For the fiscal first quarter of 2019, which covered October through December last year, Apple generated services revenue of close to $11 billion. That was a 19% year-over-year gain.
Meanwhile,
iPhone revenue declined 15% during the holiday quarter
(the last reported by the company) to $51.9 billion. That was a $7.9 billion decline from the $59.8 billion Apple collected from handset sales during the same period in 2017. The report notes that Apple has a record of 1.4 billion active devices globally with more than 900 million of them being iPhone models.
Top Apple analyst sees larger capacity batteries in the 20129 iPhone models

As is typical for this time of year, rumors about the upcoming iPhone models have been all over the place. The latest speculation, from Japan's Macotakara,
calls for larger screen sizes
for the Apple iPhone XI Max (6.5-inch AMOLED display) and the iPhone XI (6.1-inch AMOLED display). Both of these models should be equipped with a triple-camera setup on the back and could be thinner this year. TF International analyst Ming-Chi Kuo, who has an enviable track record when it comes to predicting upcoming Apple hardware,
expects to see a bump in battery capacity for the 2019 iPhone models
.
With the expected .5-inch increase in screen size, Kuo says that the iPhone XI could sport a battery in the range of 3189mAh to 3322mAh. That would be up sharply from the 2658mAh battery currently employed on the
iPhone XS
. While the
iPhone XS Max
is currently powered by a 3174mAh battery, Kuo says that the iPhone XI Max could carry a battery with a capacity somewhere between 3491mAh and 3650mAh. The
iPhone XR
, which has the best battery life of any iPhone ever, might not see a hike in battery capacity for the 2019 version Kuo says. Still, the analyst says that Apple is considering a 3089mAh battery for the 2019 version of the "more affordable" iPhone, up from the 2942mAh battery found inside the current unit.
Overall, Credit Suisse has started its coverage of Apple's shares by slapping a neutral rating on the stock.