Apple cuts the prices of its devices in China, but not for the reason you think
4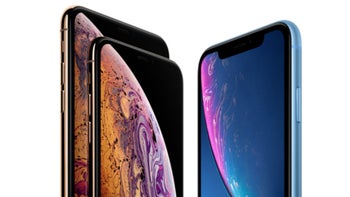 Earlier this year, there were quite a few reasons why
Apple decided to cut the wholesale price of the 2018 iPhone models in China
. First, the strength of the U.S. Dollar against the Chinese Yuan forced Apple to price the 'more affordable'
iPhone XR
higher than the premium-priced
Huawei Mate 20 Pro
in China. When the dollar is stronger against the Yuan, it means that Apple gets fewer dollars back when it converts the Yuans it receives from sales of its products in China. At this point, Apple has a choice; it can keep pricing the same and suffer the consequences, or it can lower its prices in China and take a hit to its margins.
In addition, a rise of Chinese nationalism hurt iPhone sales as consumers in the country protested the U.S.-China trade war and the U.S. government's treatment of Huawei. There was the overall sluggishness in the smartphone market due to high prices, lack of innovation and high penetration rates for smartphones. Lower sales in China of iPhone models
forced Apple to cut its revenue guidance for the fiscal first quarter
, leading to a selloff in the company's stock. At the time, Apple CEO Tim Cook said, "If you look at our results, our shortfall is over 100 percent from iPhone and it's primarily in greater China." As it turned out,
Apple ended up shipping 20% fewer iPhone units to China
during the three month period, and its overall revenue in the market declined by 28% or $5 billion.
Caixin reports today
(via
CNBC
) that Apple has made another bold pricing move in China, this time slashing prices of certain devices in the company's own online and physical stores by as much as 6%. The affected products include iPhones, iPads,
AirPods
and Macs. For example, in China's version of the Apple Store, the 64GB
iPhone XR
is now priced at 6,199 Yuan (equivalent to $924 USD at current exchange rates), a 4.6% decline from the 6,499 Yuan that the phone was listed at just a few days ago. The price cut took 500 Yuan ($74.50 USD) off the prices of the
iPhone XS
and
iPhone XS Max
.
This is why Apple cut its prices in China today

However, unlike the previous price cut in China, this time the reason has nothing to do with the supply-demand balance. Starting today, new regulations dropped the value-added tax (VAT) for manufacturers in China to 13% from 16%. This gives Apple some leeway to lower the pricing of Apple devices in the country. Still, consumers in China often find better pricing for the company's products online. Prices for the
iPhone XS Max
and
iPhone XS
declined by as much as 2,000 Yuan ($298 USD) last month on these sites due to tepid sales of the phones. E-commerce firms in China such as Tmall and JD.com have now cut their prices on the 2018 iPhone models twice this year.
It wasn't until 2009 that a Chinese wireless provider offered the Apple iPhone to consumers. Before the
iPhone 3GS
became available from China Unicom, iPhone models could only be purchased from the black market.
Investors have decided to ignore this news. Currently, shares of Apple are up .18% at $190.30.